Performance Pants for Short Men
Buy 2 or More for $65 Each
Discounts Automatically Applied At Checkout
Men's pants used to be stiff and completely inflexible. Luckily, those days are over - performance pants for short men from Under 510 are unbelievably stretchy and comfortable. The best part is that they still look like a stylish casual pant, and can be dressed up or down with ease. Wear them with dress shoes, or your your favorite pair of sneakers. Our Jon 2.0 features an improved fit that is slim with a tapered leg that makes shorter men look taller and leaner. Of course, our performance pants come in shorter inseams that will actually fit a shorter guy! Lengths are available in 25", 26", 27", and 28".
---
Stretch Performance Pants for Short Men
Under 510 performance pants are built to look sharp and keep you comfortable. Unlike pants of old, ours have insane stretch so they move any which way you do. Like all of our pants, Under 510 performance pants have a modern slim fit with a tapered leg from the knee down so they look great with dress shoes and low profile sneakers. Of course, our performance pants come in shorter inseams starting at 25 inches and are built to fit the shorter guys perfectly right out of the box!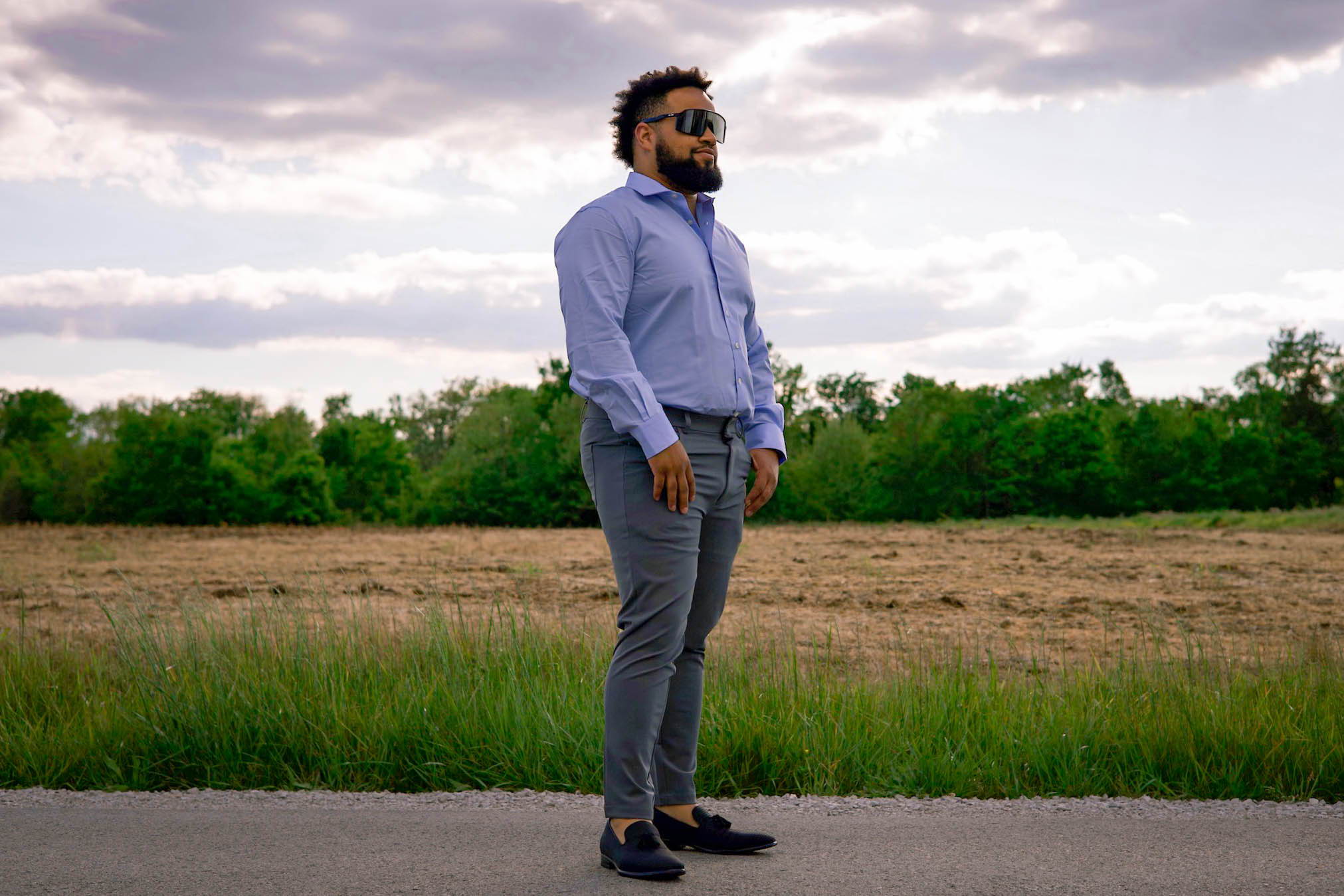 The greatest benefit of performance pants for short men is that they are the ultimate illusion; despite looking like a typical (albeit exceptionally good-looking) pair of pants, they have the comfort and complete 4-way stretch of premium athletic pants. See how easily they dress up with a button down shirt or polo, paired seamlessly with dress shoes for a sharp silhouette.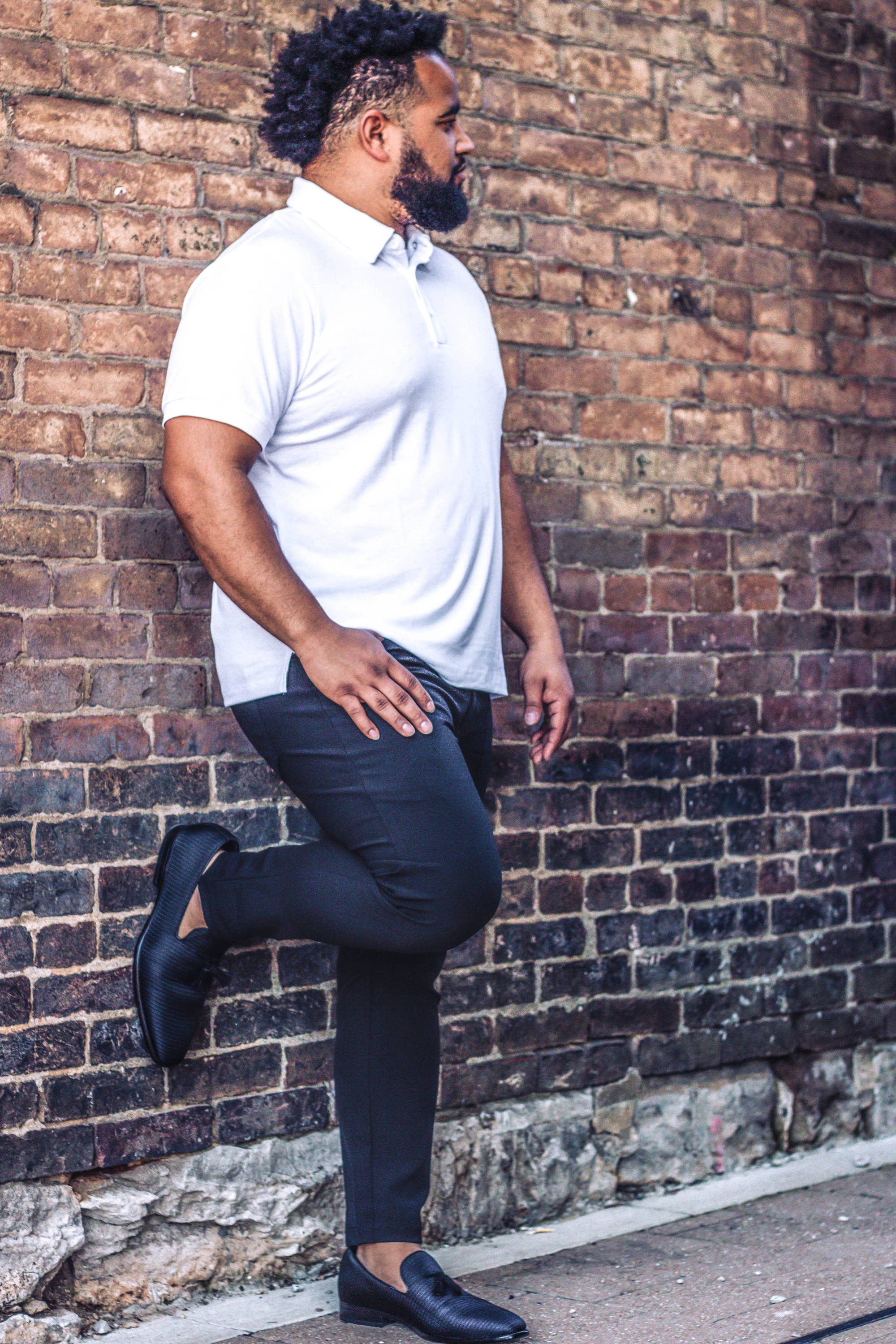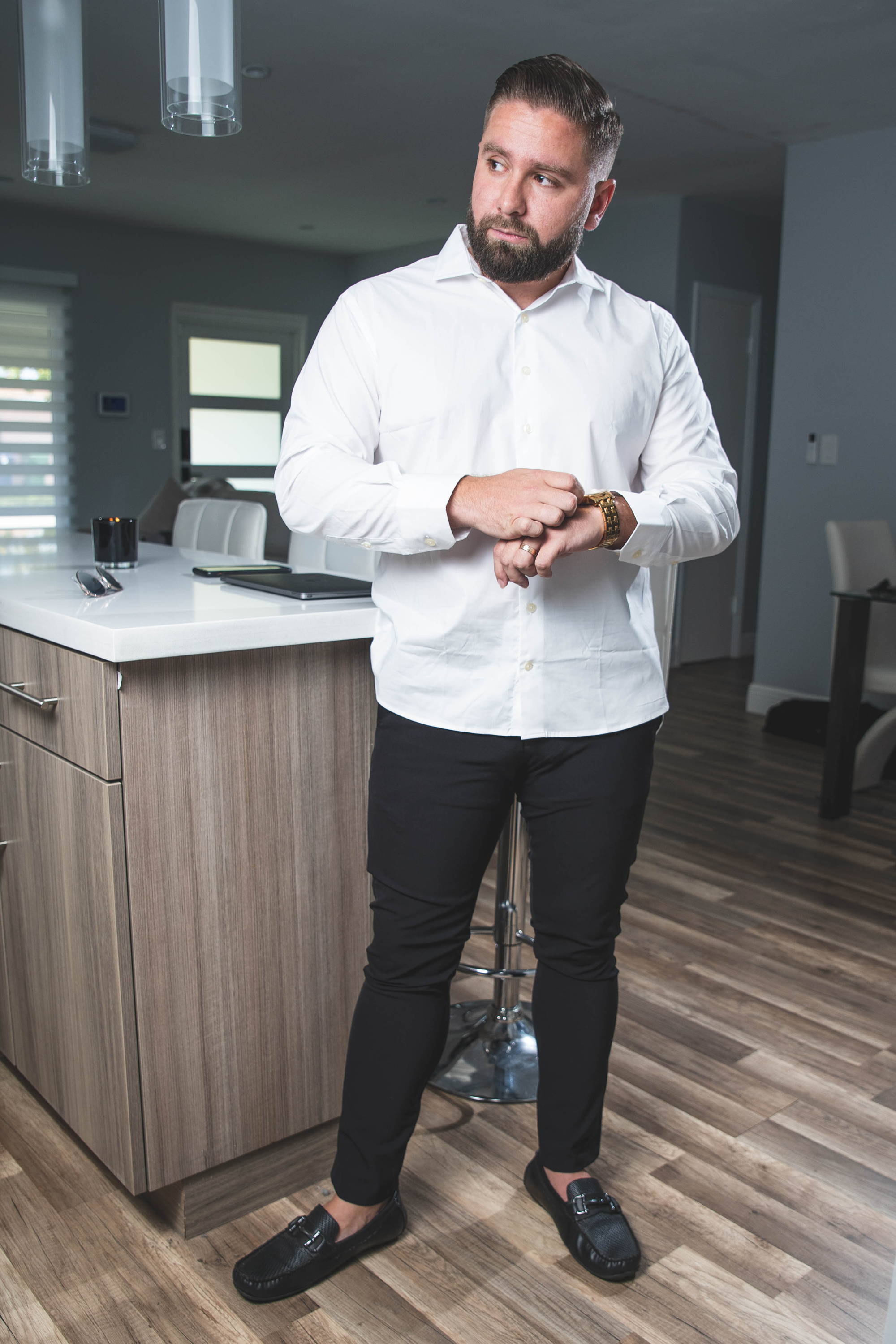 Our performance pants for short men are of course, also perfectly suitable for casual wear too! Below, Frankie pairs them with a henley for a relaxed look. David took them on an outdoor summer excursion, where the breathable stretchy fabric is makes for a reliably comfortable adventure pant.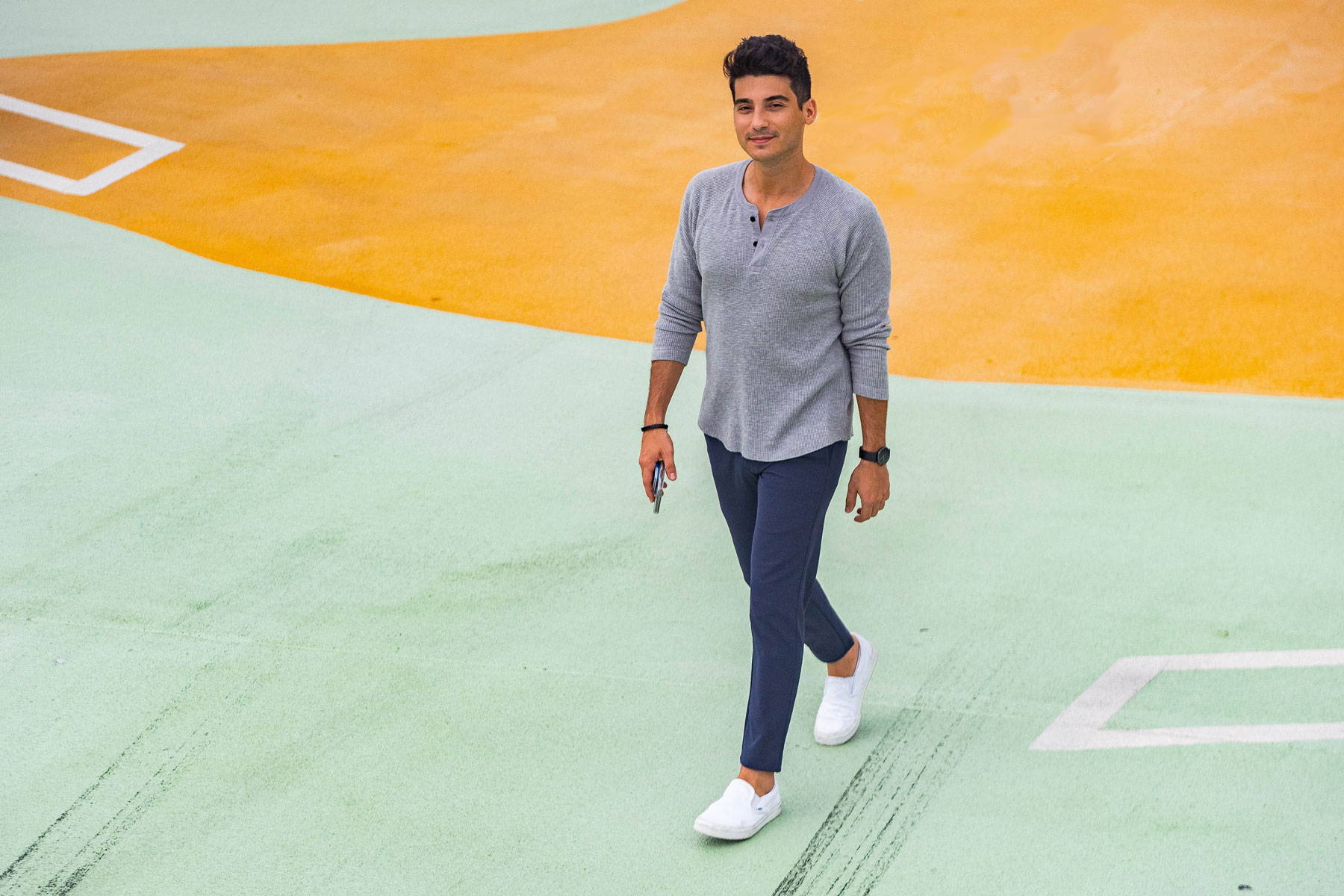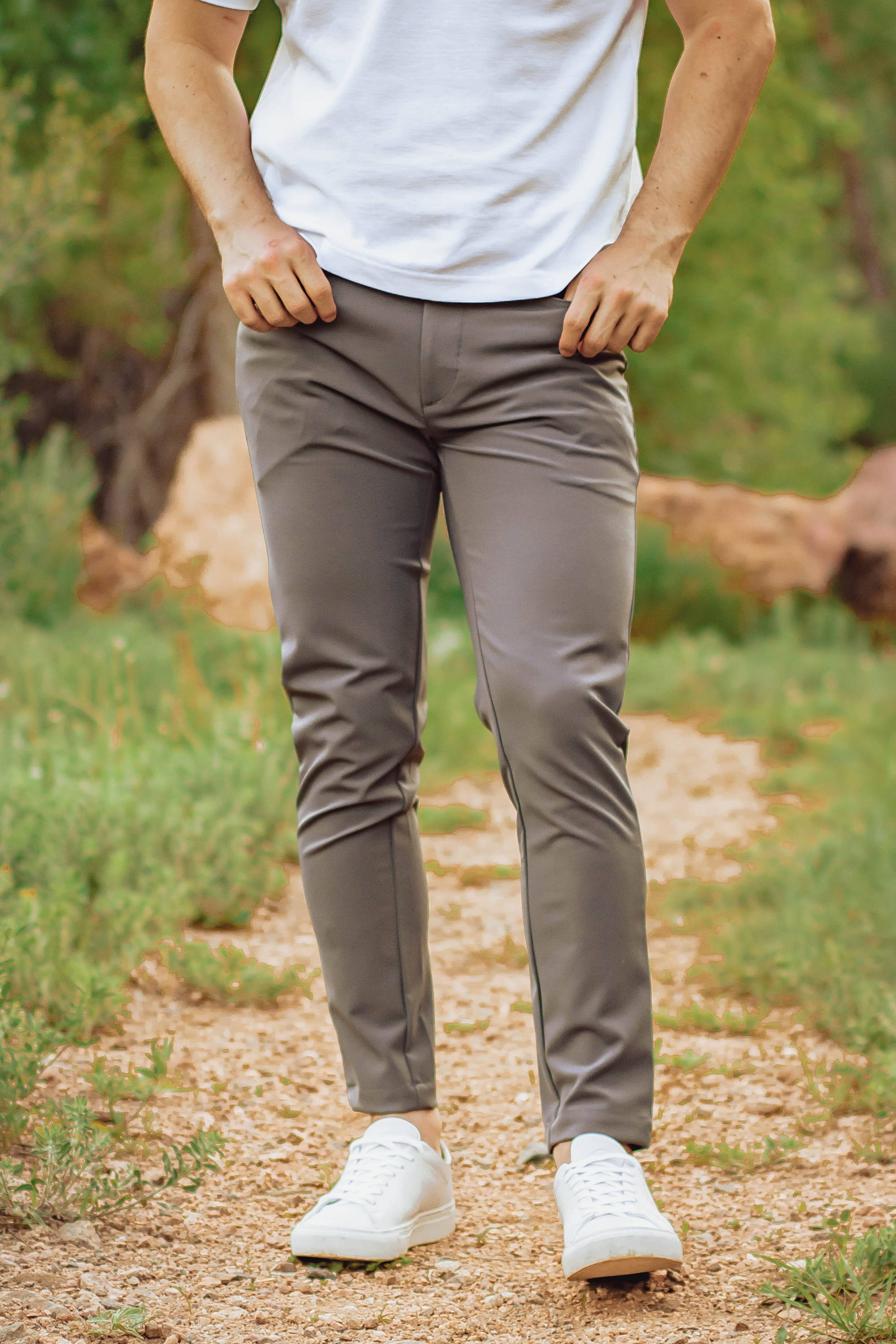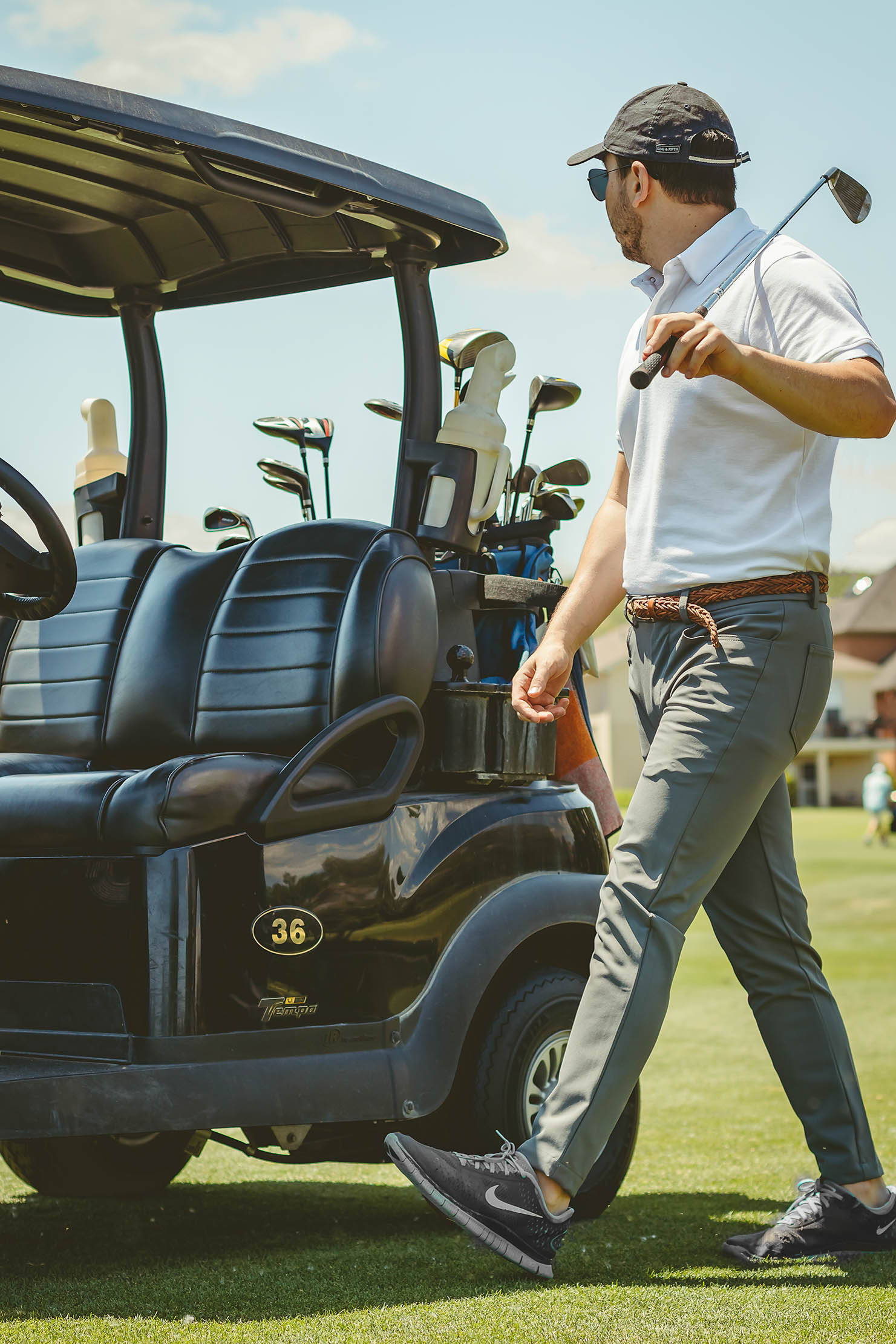 Another great use for the Jon Performance Pants is to wear them as golf pants! Guys today need to not only perform their best, but look their best on the golf course. Our performance pants have unbelievable 4-way stretch motion so they won't give you any resistance throughout your swing path. The shorter inseams will fit you perfectly which means you won't have bunching fabric at the hem to get in your way. Of courses, when you look your best, you feel your best, and ultimately play your best. With the slim fit of our performance pants, you'll be the best looking (short) guy on the green!