Joggers for Short Men
Get $5 Each Item When You Buy 2+ Joggers
Joggers are a trendy style of pants for men that features elastic ribbing on the ankles and waistline. Our Joggers for short men are designed for both work and play so they can be worn to the gym or to the bar! Of course, our joggers come in shorter inseams of 24 inches (what we call "short") 26 inches (what we call "regular"). Additionally, the fabrics we use are suitable for wear all year round. The tapered leg gives fits close to the body, giving you a slimmer and taller appearance too! Get free US & Canada shipping on orders over $150. Returns & Exchanges are free on all US orders.
Sweatpants & Joggers for Short Men
Joggers are essential pants for men because they are stylish, versatile, and most importantly, comfortable as hell! Our sweatpants for short men have short inseams so if you're a vertically challenged man, you can get joggers in an inseam that fits. Even if you aren't a shorter guy, you may want to have joggers in a shorter length than what's offered by other popular clothing brands because you want to show off your sneaker game. Point being, joggers with short inseams are great for every guy!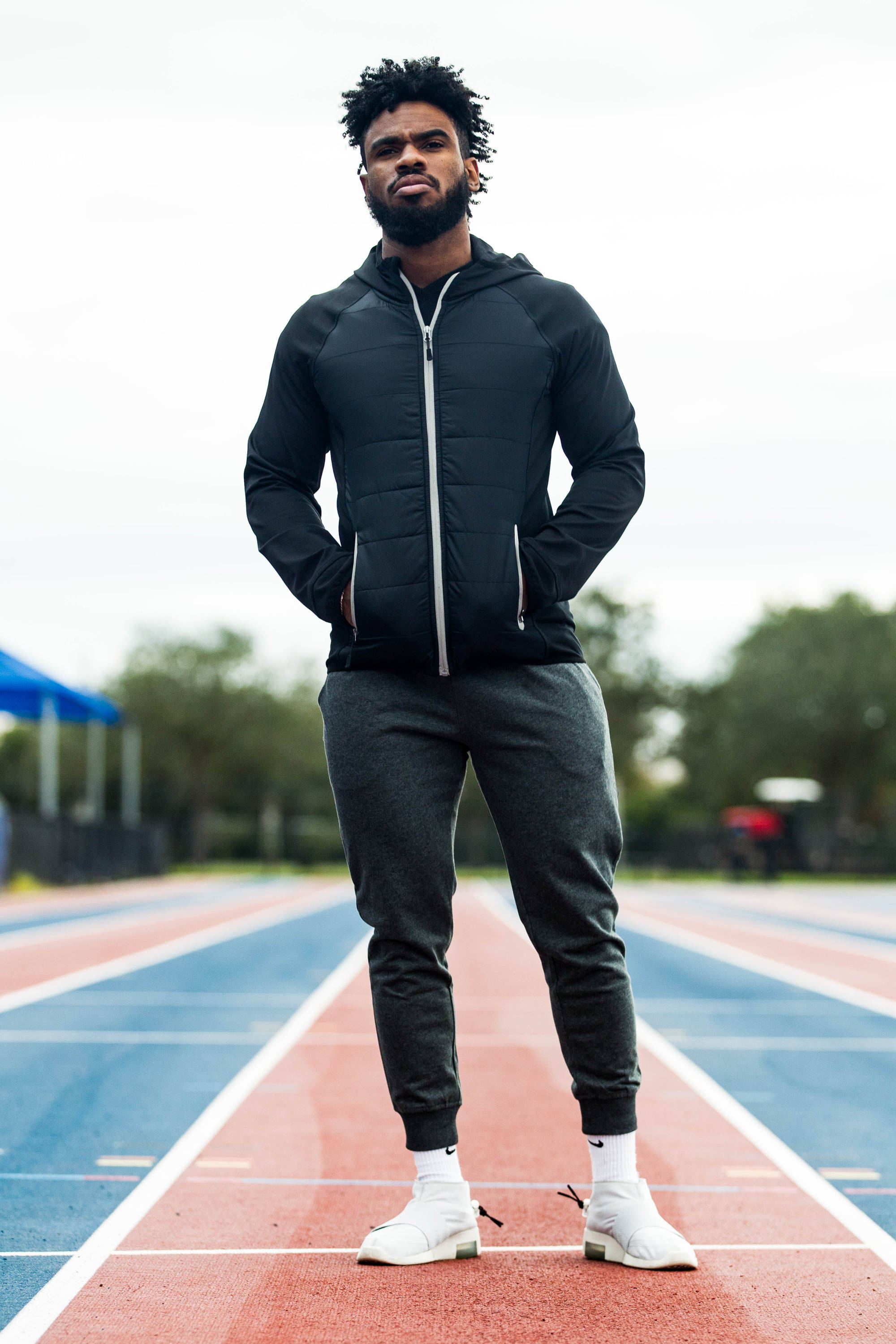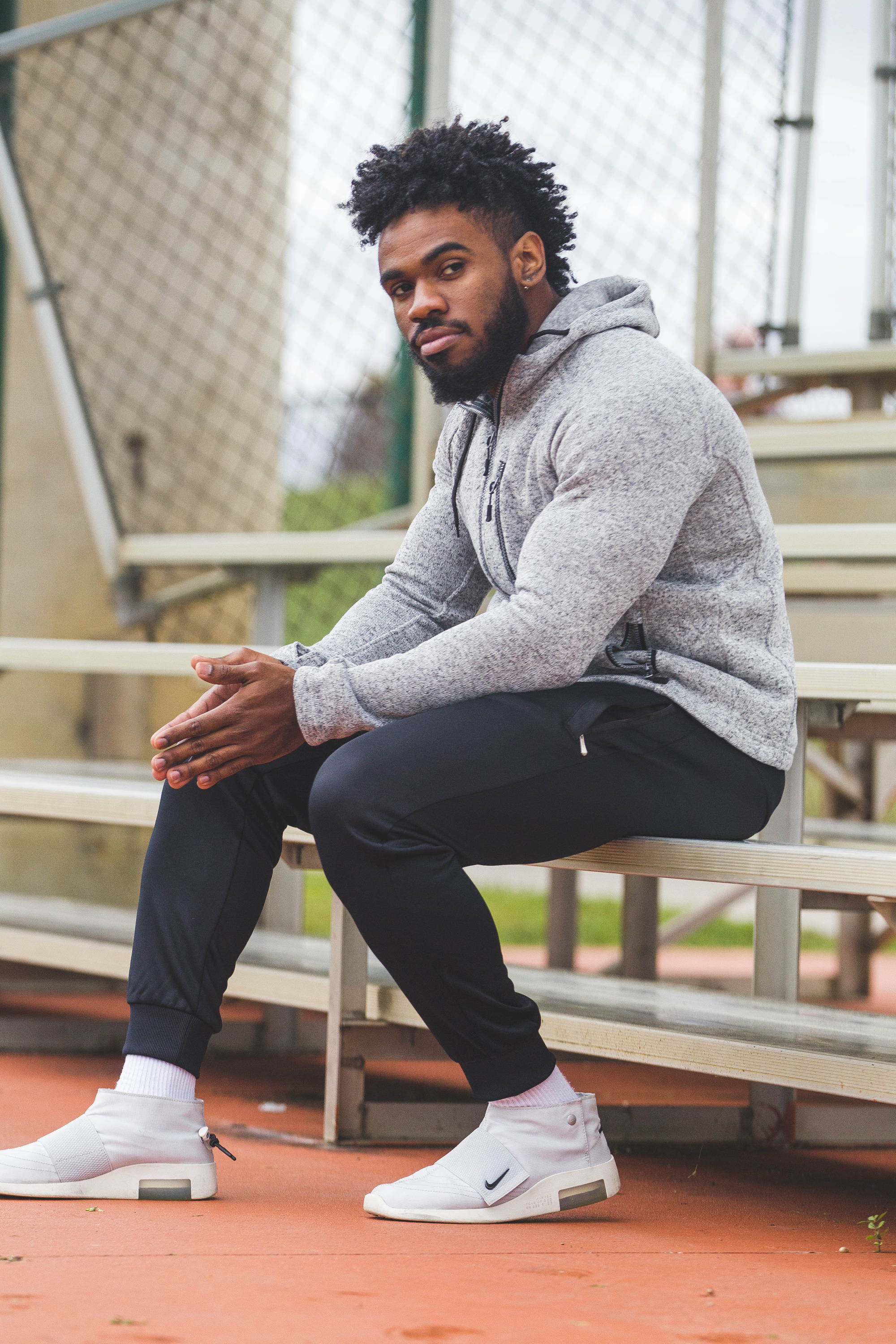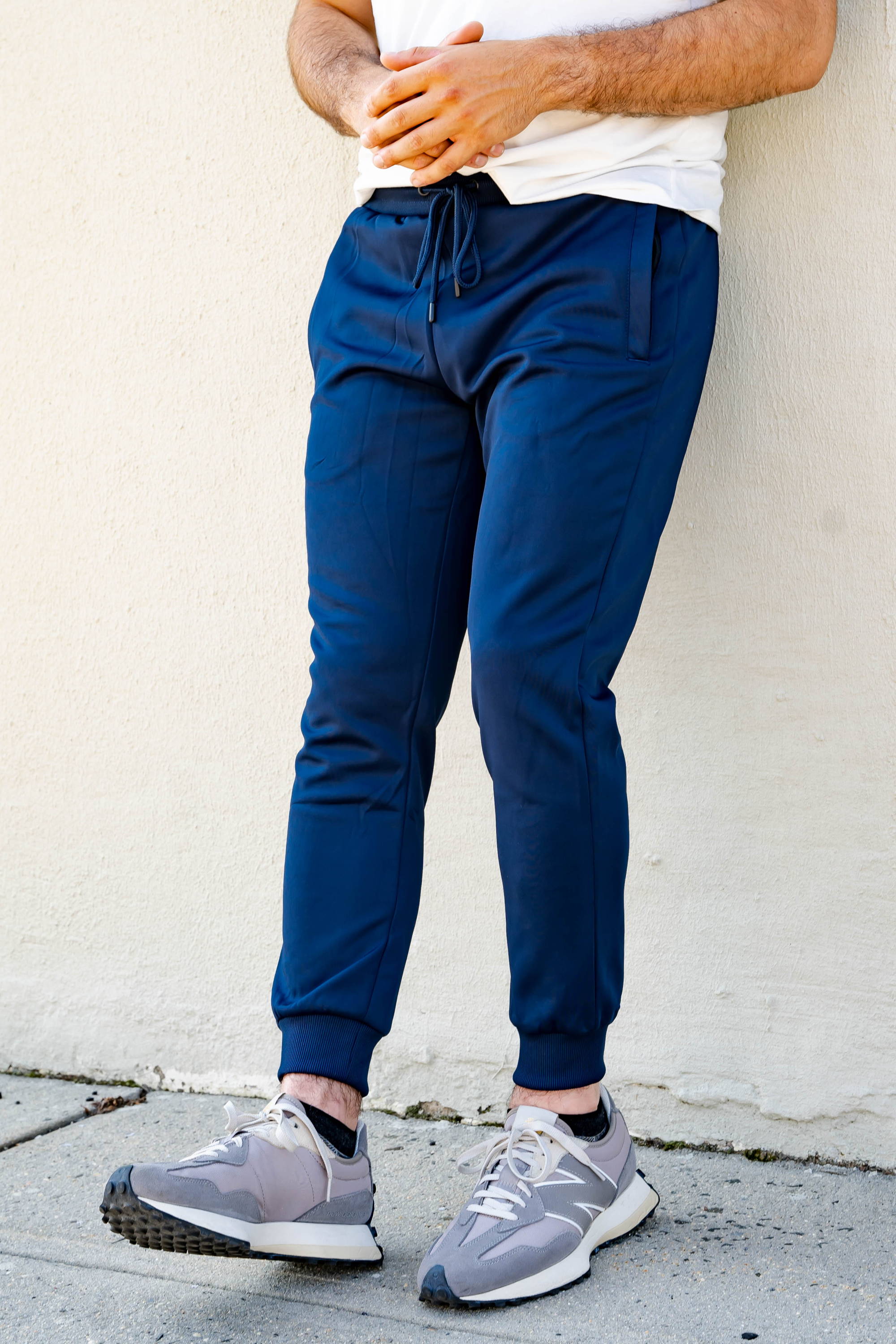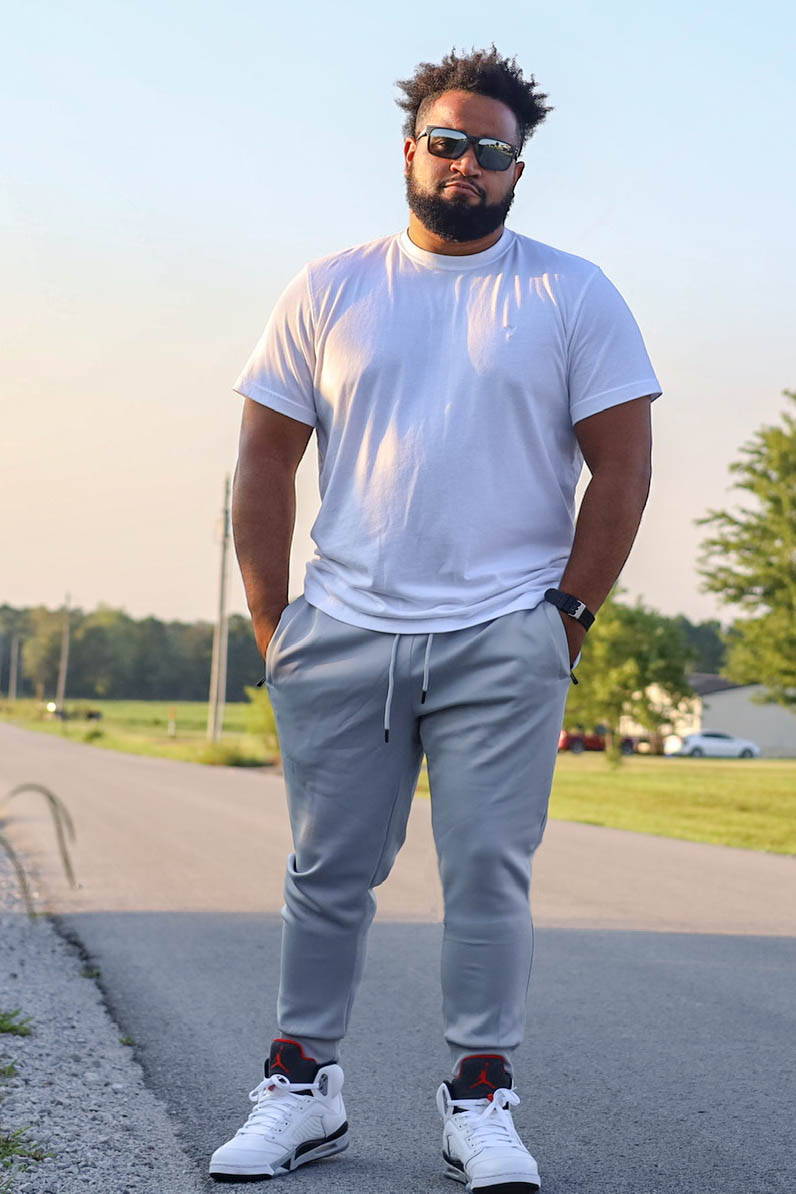 Joggers can be as informal, casual, or dressy as you make them. Our French Terry Joggers are 100% cotton, and can work in a lounge, active, or casual settings.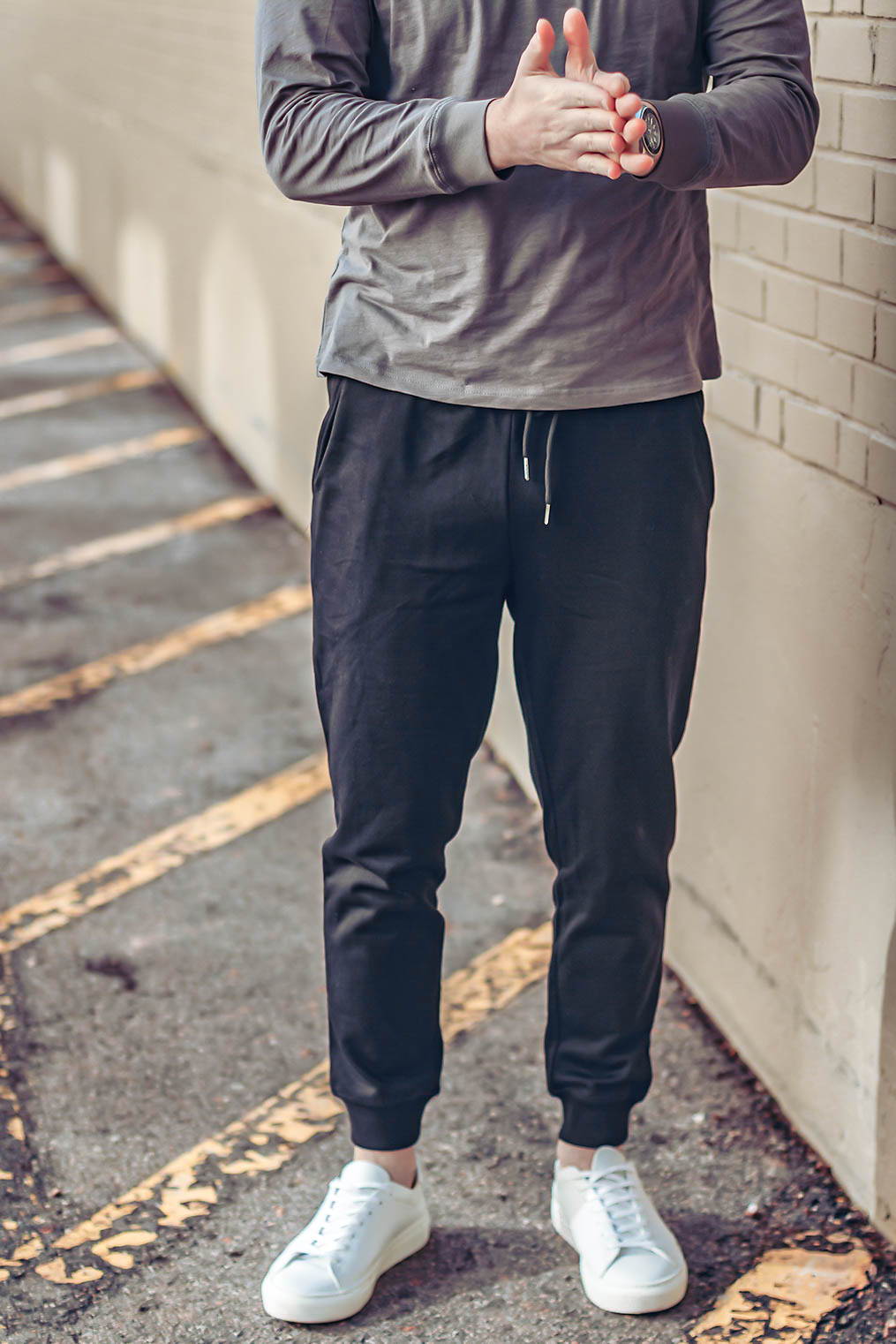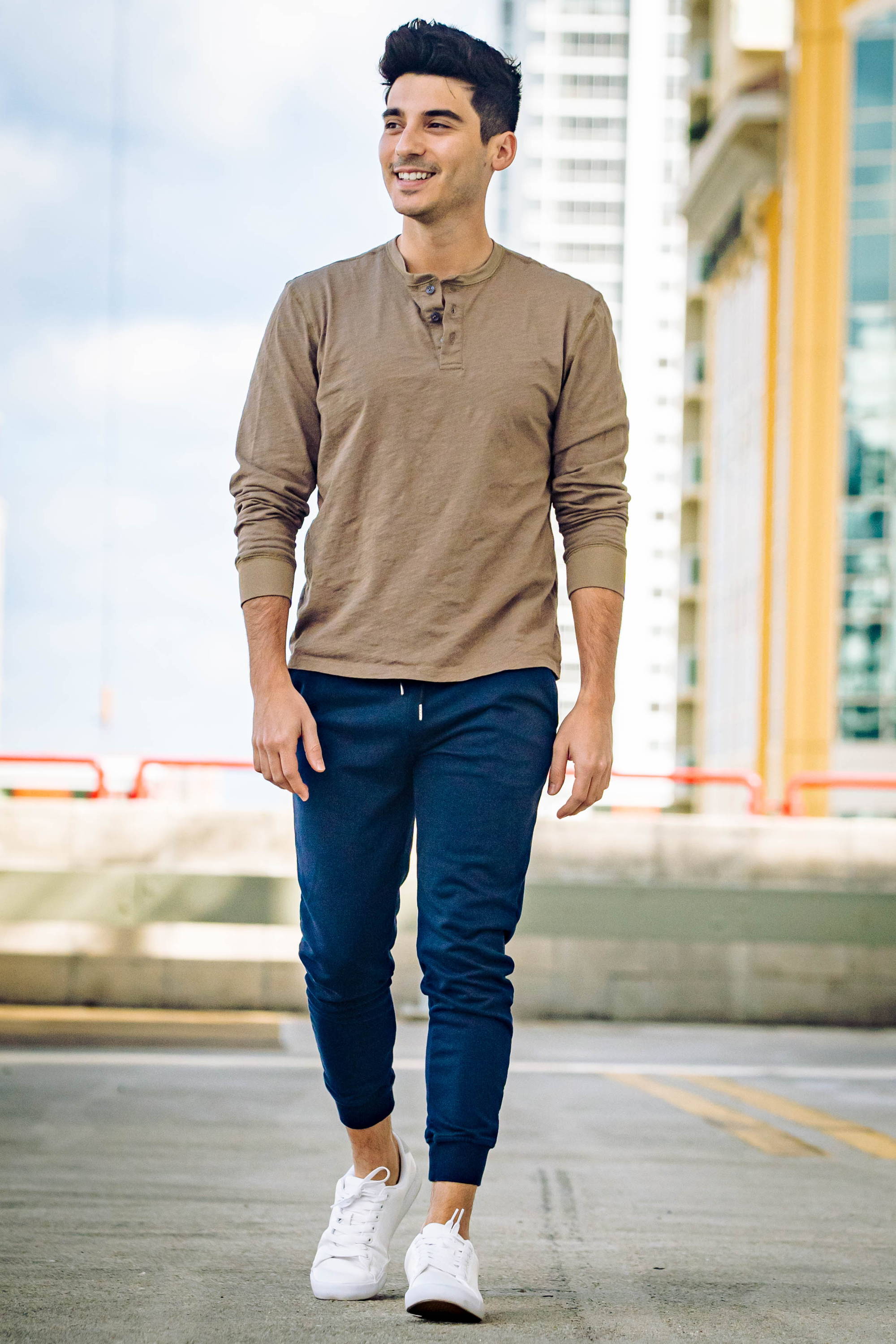 Our Joggers are a great example of a jogger that you can dress up. The lux-athleisure fabric is stretchy but has s sleek, chino-like appearance. You can dress it down with a t-shirt or dress it up with a polo or button-down shirt.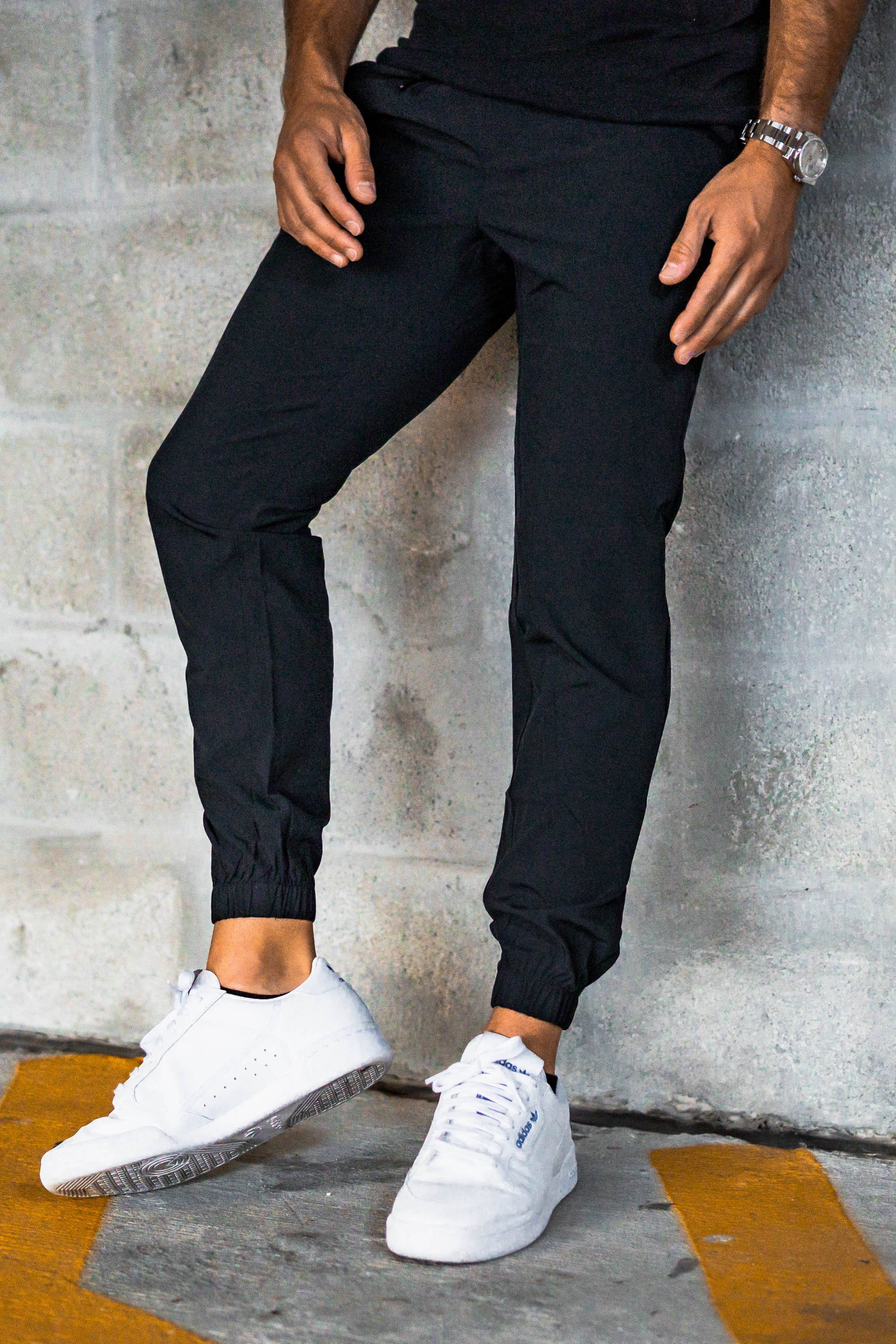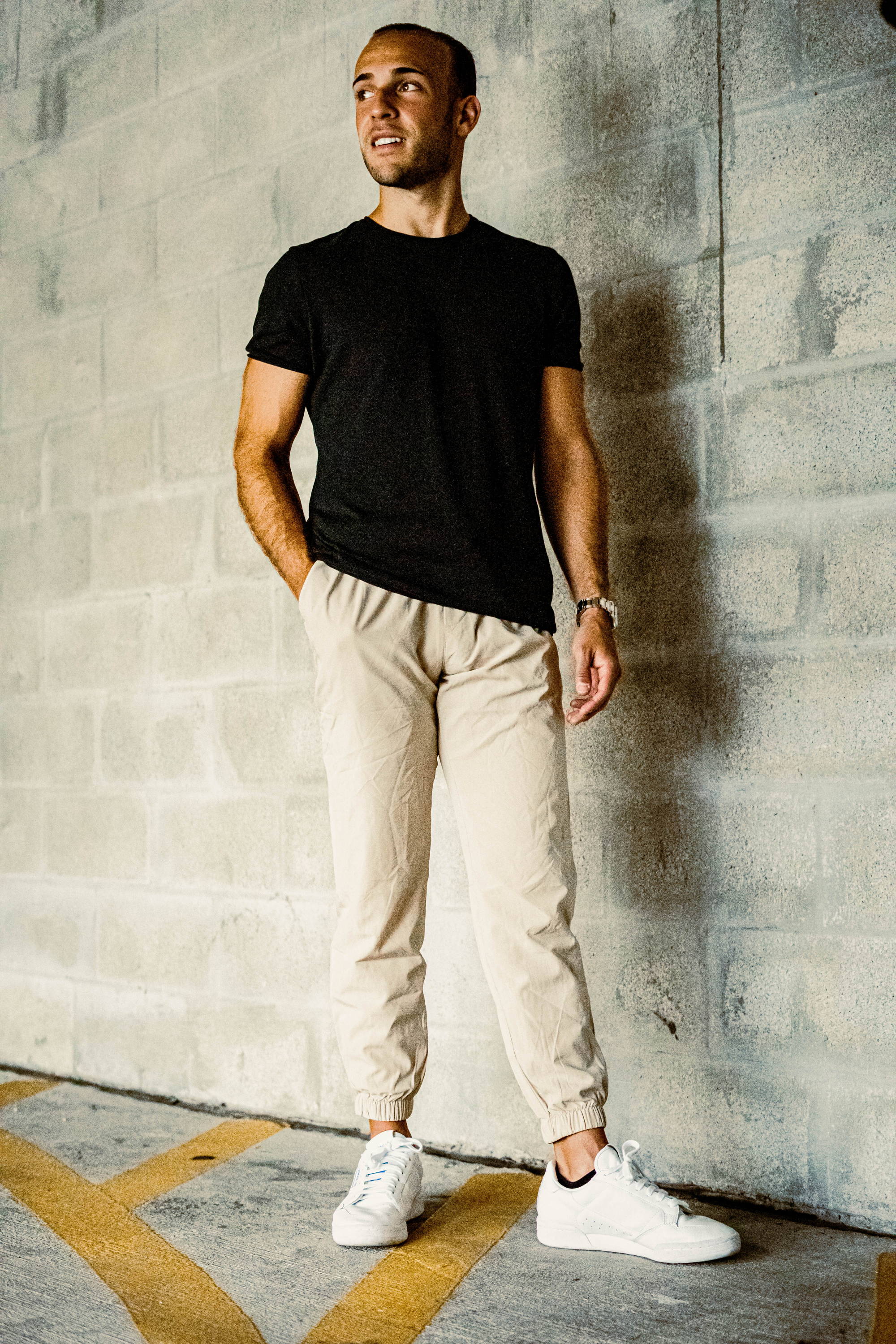 Some of our joggers, like our Tyson Joggers, have a more athletic & sporty look. The original Tyson joggers have a fleece interior that makes them optimal for cooler temperatures, especially for those who need a reliable option on brisk morning jogs. The Tyson LTE has a similar look and feel but with an unlined interior that makes it great for indoor workouts, and warm-weather wear. Of course, both can be worn in casual settings too!