Jeans for Short Men
Jeans/Chinos
2 for $60 Each | 3+ for $55 Each
Jeans from Under 510 are reliable, versatile, and stylish. Like all of our pants, Under 510 jeans are stretchy and extremely comfortable, in addition to fitting the shorter man properly. With inseams starting at 25 inches and a slim fit with a tapered leg, you will love the way you look and feel in our jeans. Additionally, our jeans are designed to be worn in any situation, so you can dress them up or dress them down easily.
Our jeans are specially made to fit shorter men properly because they come in short inseams that include 25, 26, 27, and 28 inches. Additionally, our jeans have a flattering slim fit that will make shorter men look taller, slimmer, and younger. Plus, we always use premium fabrics with a ton of stretch so you can look great but stay comfortable.
Jeans for Short Men
Our denim jeans are here for you. Made in a perfect slim fit and fabrics that are super stretchy and comfortable. They're also made to dress up and dress down whenever you need. Wear them with dress shoes, sneakers, boots, and more of your favorite footwear. Some of our jeans have matching stitching for a sleek look while others have contrasting brown stitching. The shorter inseams will look great on you so make sure to try a few pairs!
How Should Jeans for Fat Guys Fit?
Because our jeans are stretchy, they can fit a lot of body shapes and body types. If you're a bigger guy, you can find our waist sizes go up to 40 inches. Additionally, our jeans for short men are tailored to give fat men a slim and close-to-the body look that makes them look leaner and taller. We recommend trying our Black Bruce Jeans, and Xavier Raw Wash Jeans for a flattering look.
How should short men's skinny jeans fit?
Men's skinny jeans should not be crazy tight, but should be tailored so they gently hug your leg and calf. There should be stretch so you should feel comfortable. Skinny jeans fit your thighs comfortably, and narrow in around the knee and calves more than old straight or relaxed fit jeans. Our jeans should fit around the waist snuggly at first and loosen up over time. The stretch waistband will also expand enough to accommodate bloating after mealtime.
What does men's tapered jeans mean?
Men's tapered jeans are not skinny but fit close to the body. This will achieve a modern look that is streamlined and gives a taller appearance and silhouette. As opposed to tailoring your jeans with a hem and taper, our jeans come in a fit that feels pre-tailored for short men. We know this because we are short men ourselves! Try multiple sizes if this is your first order. Sizing up own the waist will widen the taper and sizing down will make for a narrower leg opening.
Xavier Jeans in Light Wash, Raw Wash & Medium Wash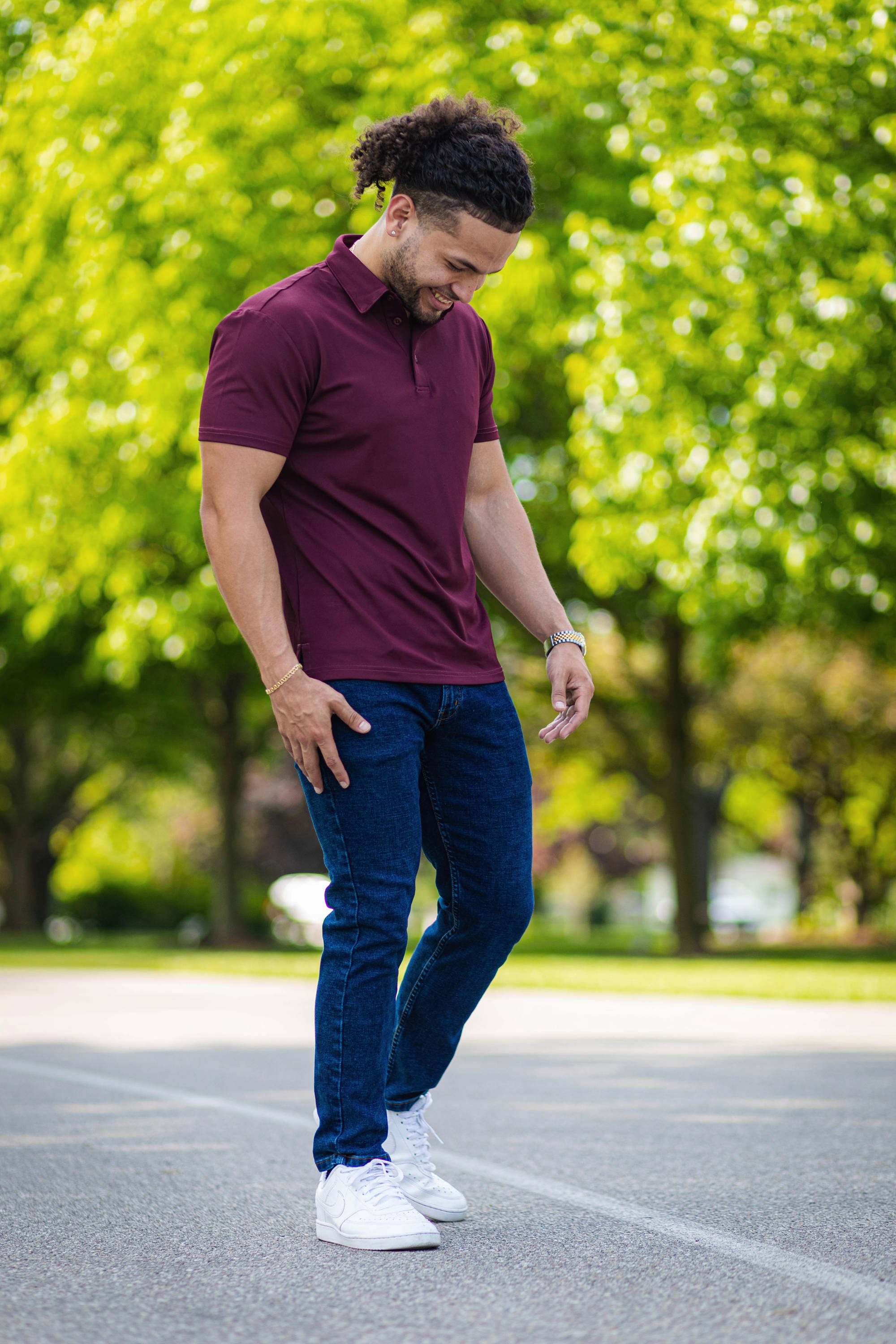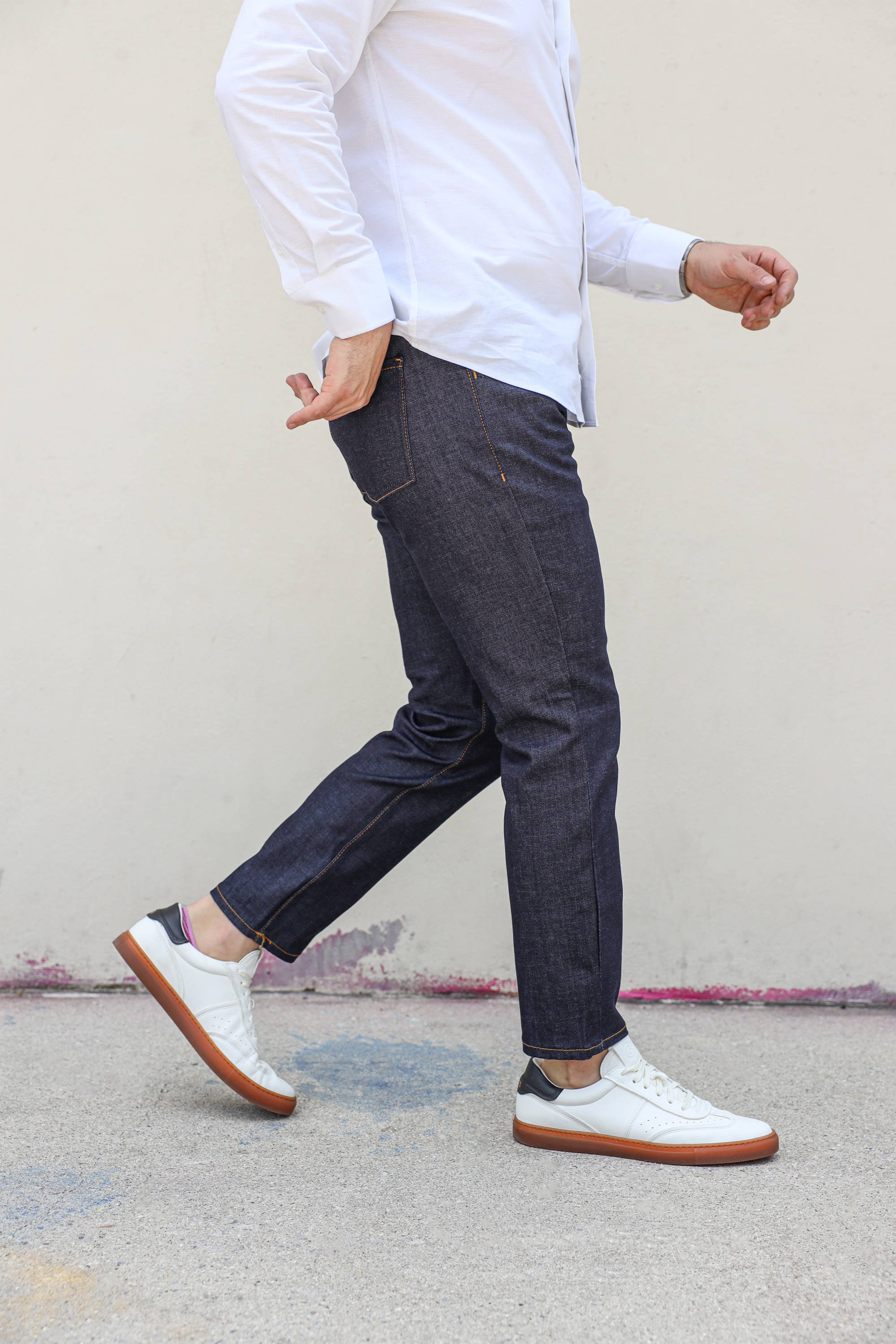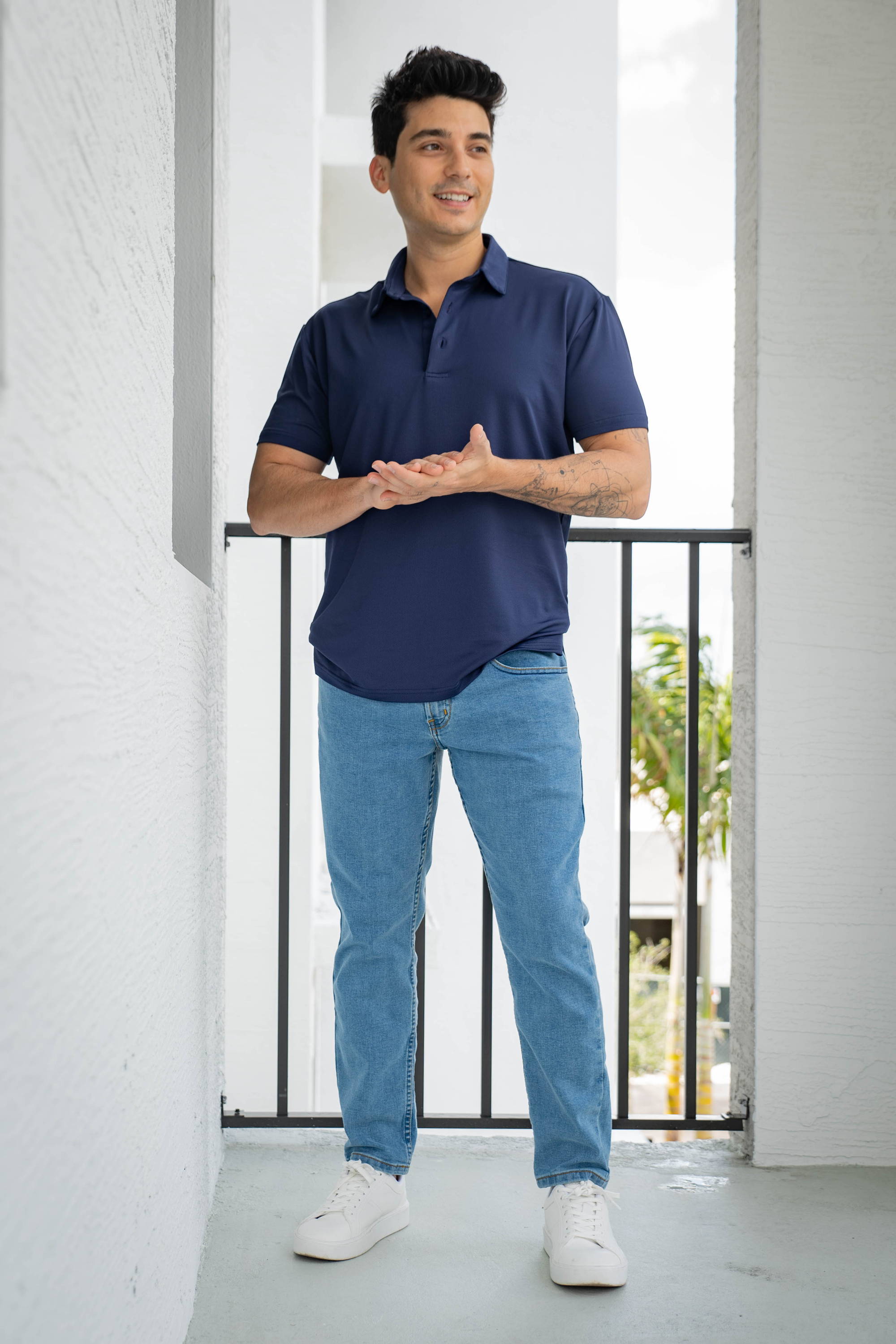 Our Xavier jeans are a fan favorite because they come in two classic colors; a vintage light wash that looks great in more casual settings and a raw wash dark blue that you can dress up with ease. Plus, our Xavier jeans have a ton of stretch that makes them extremely comfortable.
Kingston Xtreme Stretch Jeans in Black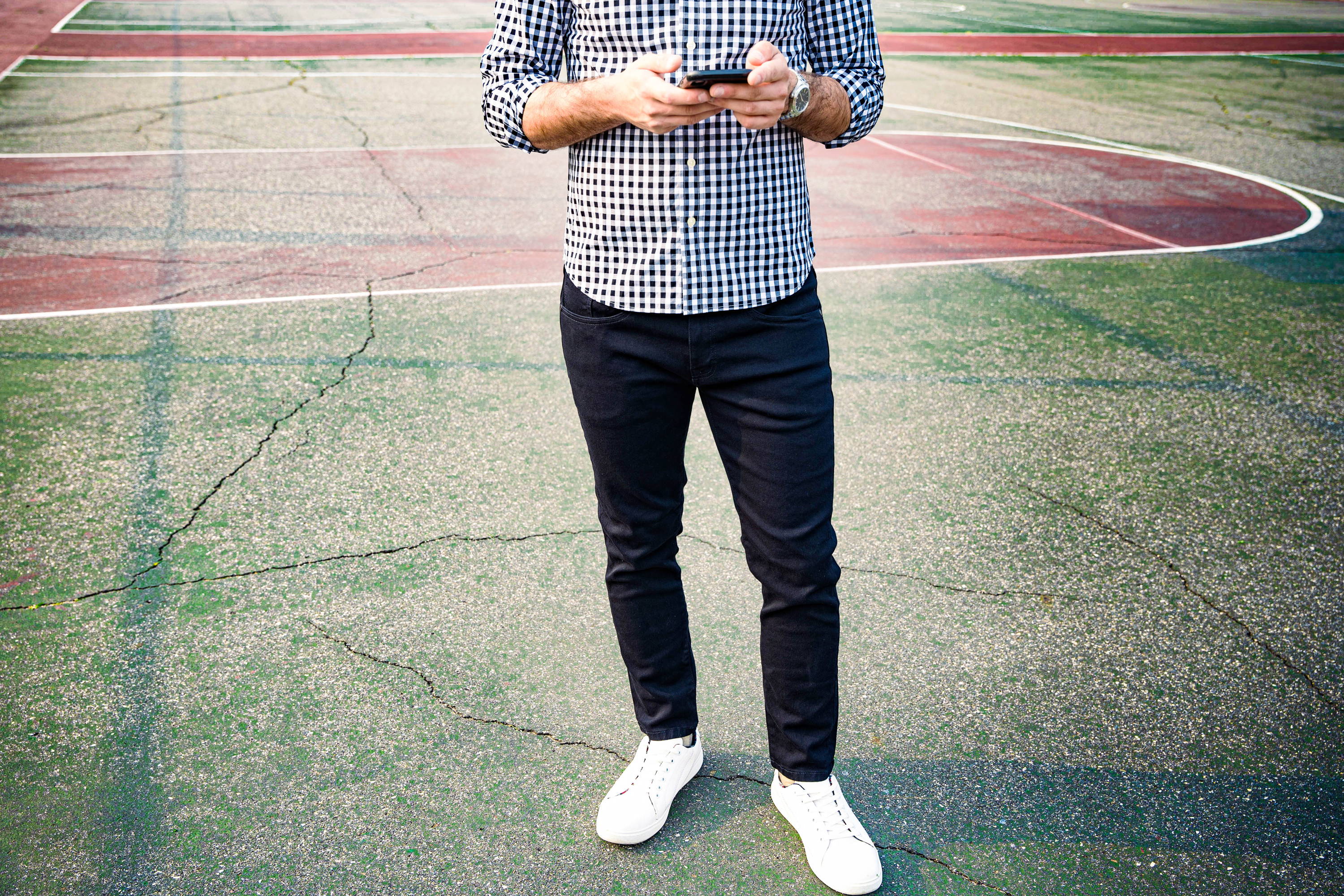 All of our jeans for short men have a ton of stretch so they're always comfortable, even after a big dinner.
The Best Place to Buy Jeans for Short Men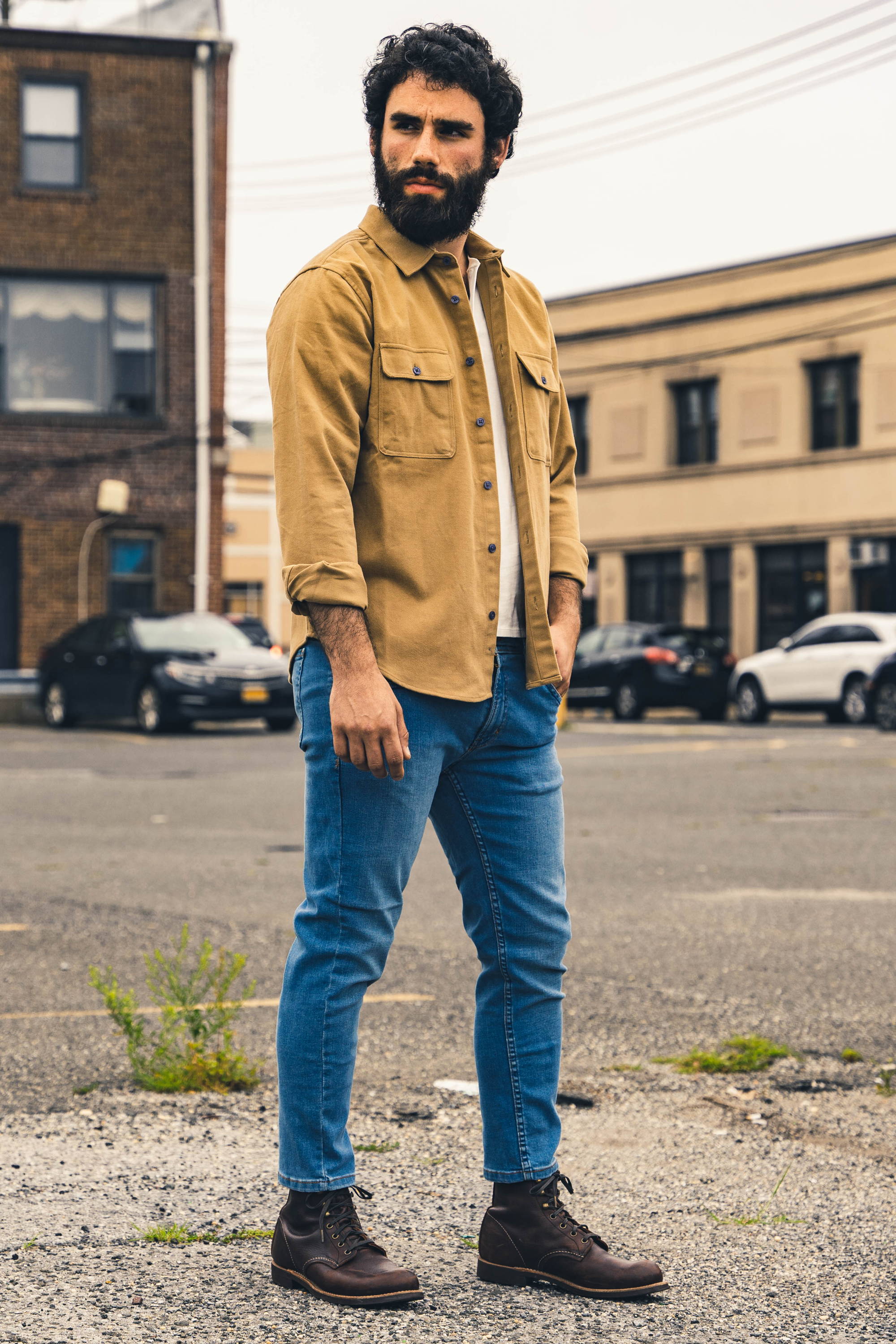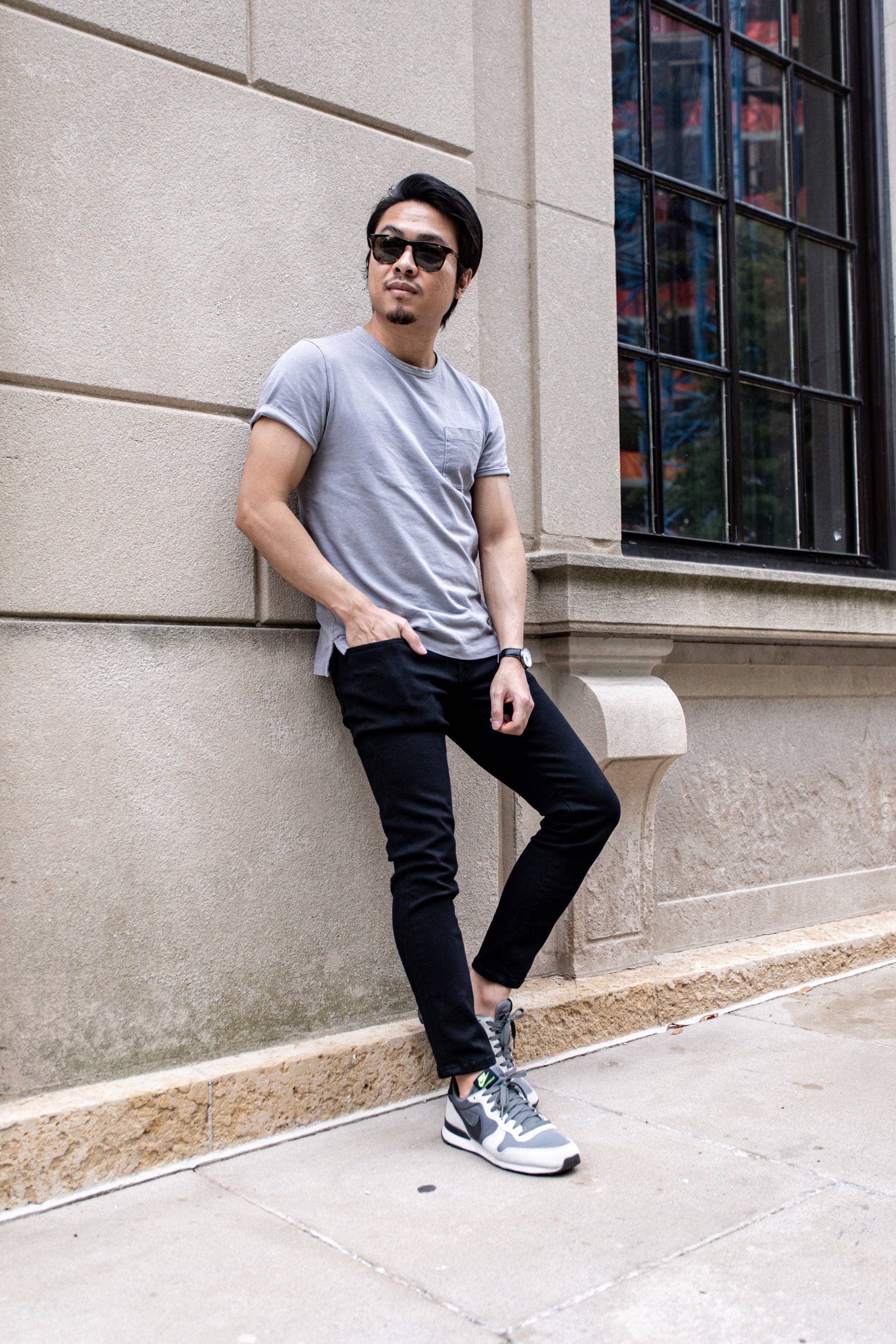 Our jeans for short men are the best you'll ever wear because of the fit. Not only do they come in short lengths for men, but they also have a tapered leg that will make you look taller and thinner!
Jeans for Short & Fat Guys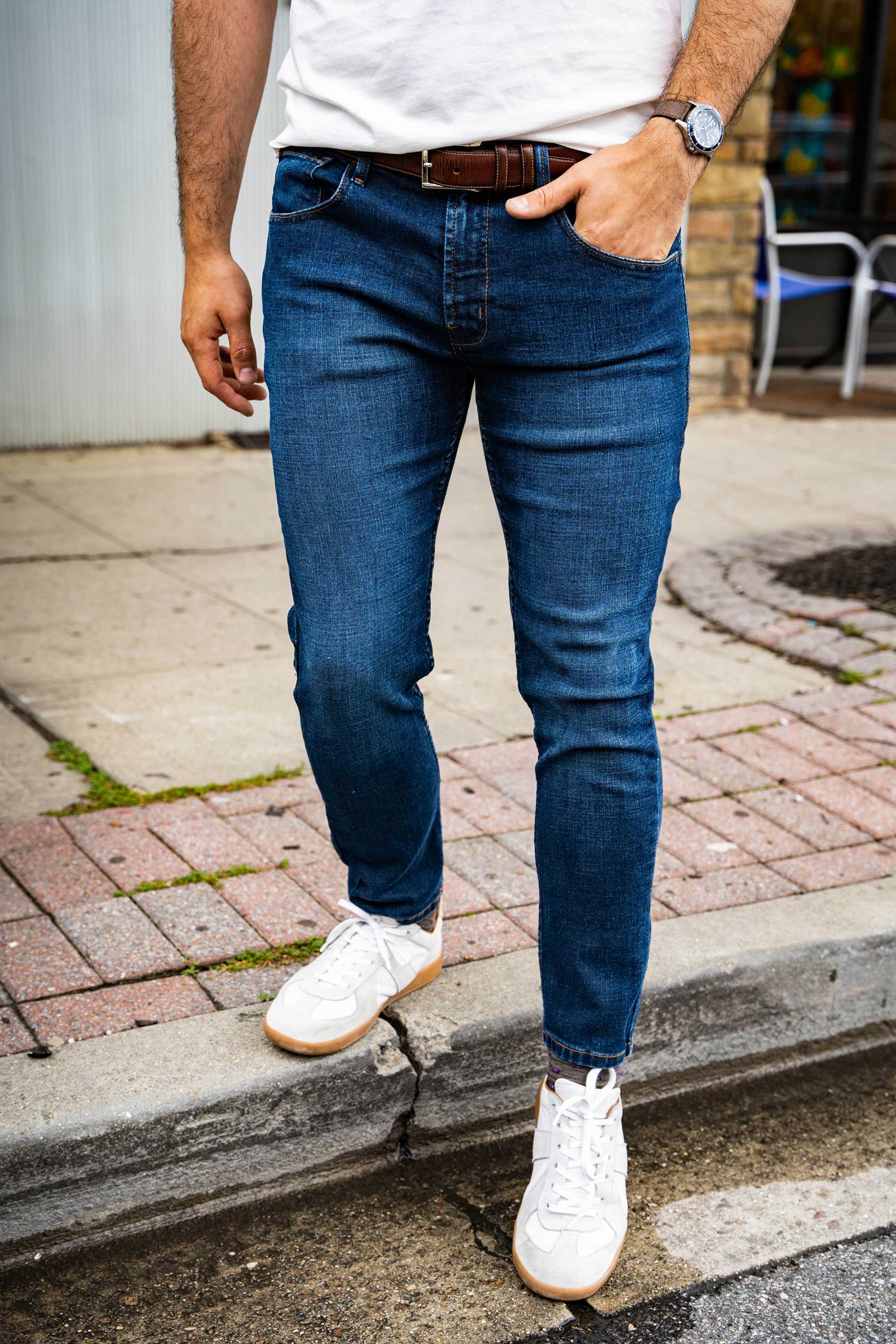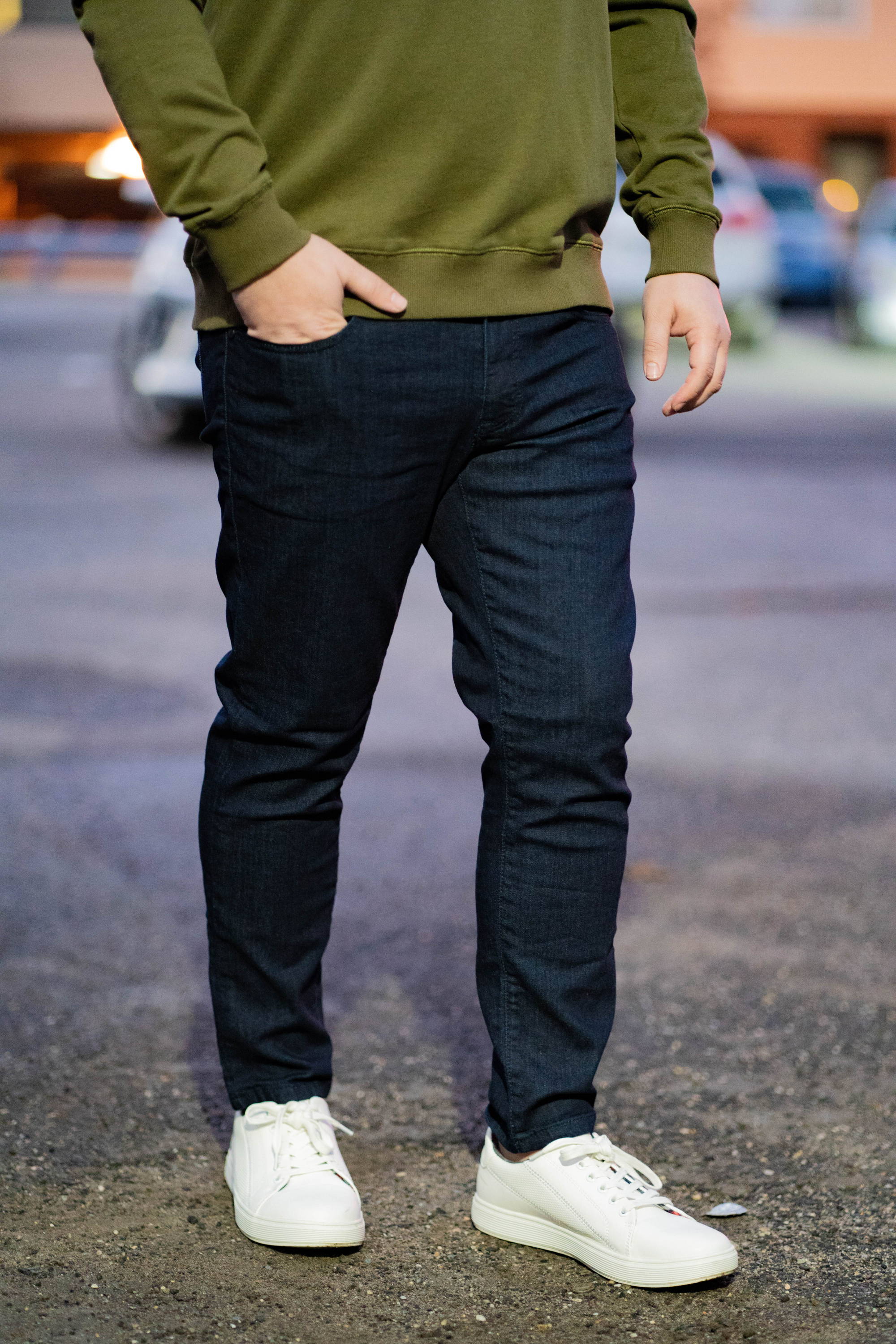 We also make the best jeans for short and fat men - we carry waist sizes up to 40" and have inseams down to 25" so you can get something that fits perfectly.